We Are a Unique Landscaping and Groundworks Company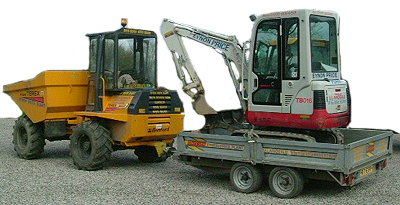 We are Unique The quality of our work speaks for itself with satisfaction guaranteed.
Take a look at our Gallery to see more...
Eynon has invented and modified his landscaping equipment to provide a better finish and quality of work than that of his competitors.
Vibrating roller & unique leveling system
The unique method of digging ditches across Carmarthenshire that leaves no trace of any work undertaken
Eynon Price is a fully licensed waste carrier and has a fully licensed waste transfer station. This means that your site can be rid of unwanted waste and debris without having to hire somebody else.