Driveways Contractors Carmarthenshire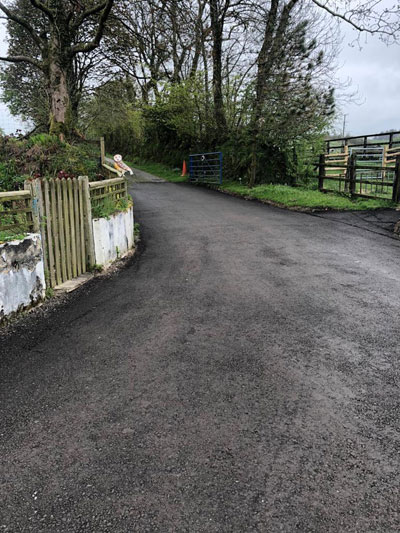 Driveways construction service across Carmarthenshire all to very high stands and built to last. Tarmac preparation on long or short driveway across the county no matter the size.
We Supply our own screened road plainings for driveways and car parks
Want to transform your driveway? We can help you!
Experts in installing quality and durable driveways, Jackson's Landscape Design are well-known for creating stunning driveways to compliment your home and create a lasting impression.
There are many companies that claim to be excellent at installing domestic driveways but don't have the knowledge and expertise to do the job well.
Please don't risk a second-rate driveway.
Instead, choose an Approved Landscape Contractor and Driveway Installer and have a driveway you can be proud of.
We make sure that your driveway is installed properly, with great attention paid to minimising mess and disruption, so you can be sure of an excellent job!
Does the area in front of your home need a new floor area or floor type? If so, contact Eynon Price today on 07970 906 489