Railway sleeper walling & features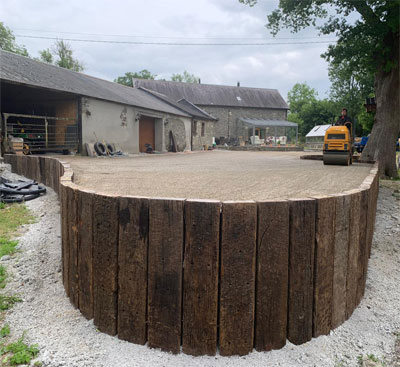 Eynon Price Landscapers are specialists in designing, sourcing, and constructing vertical railway sleeper retaining walls for your garden or outdoor area.
We have used these solid and durable railway sleepers for steps, retaining walls, boundaries, flower beds, and moreover the last 8 years or more.
Railway Sleeper retaining Wall Contractor
Retaining walls are an excellent way of transforming a sloping garden, by creating more useable terraces. We are able to construct a wide range of retaining walls, depending on the style of your garden, using materials such as railway sleepers, natural stone and concrete blocks.